Wireless Handheld Color Doppler Ultrasound Imaging System
RZ-WD6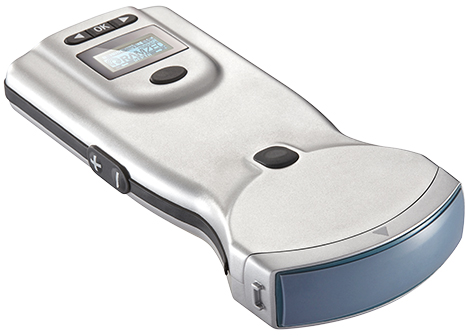 The best choice of medical color Doppler ultrasound in mobile Internet era

Innovative wireless handheld Color Doppler ultrasound imaging device for diagnosis
Multi-platform and multi-terminal display with Wifi connection
Irresistable trend of the mobile medical data era
Real-time color Doppler ultrasound with distinct image display

Innovative all-in-One Design

Replaceable ultrasound probe: seamless switch over different system interfaces/ Instant use after replacement
The whole machine has passed IPX7 waterproof test.
Disinfection for the whole machine is supported.

Multiple-display terminals at your choice

You can choose medical specialized display, desktop computer, laptops, tablets and smartphone as your display terminals.
Flexible and Portable Ergonomics Design
Net weight of the Host: only 260g; Built-in lithium battery; Wired and wireless connection; Available on multiple platforms including Windows、Android、IOS and UNIX
Powerful Software System Platform

With our independently developed system of (), it is suitable for different clinical ultrasonic examinations.

Wider Clinical Applications

It can be fully applicable to clinic, first aid, emergency, patrol, ward round, bedside Color Doppler ultrasound scanning, ICU, nursing, interventional Color Doppler ultrasound, primary screening, and field medical treatmentetc.

Abundant Accessories

Tailor-made multifunctional medical kit,special puncture rack for handheld Color Doppler ultrasound, software expansion for different specialties, and multifunctional charging base is available.