Digital Medical X-ray Photography System
Hunan Ramzed Medical "Nova" Series
RZ-450DR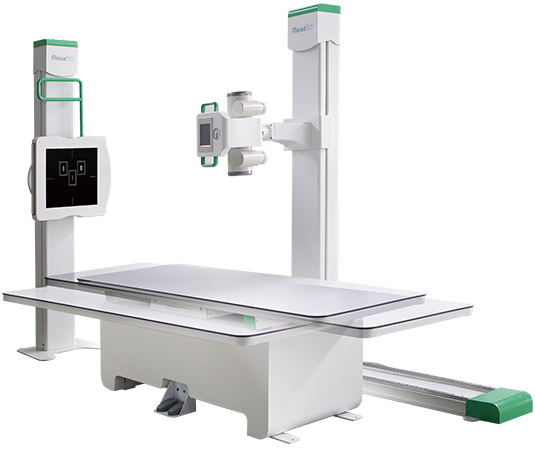 Classic structure makes it convenient for installation and use.

Classic double-column design, no blind angle for projection
Flexible and compact in structure, no extra requirement for installation.
No frequent operation, smart following could be performed in Projection position.
Wireless tablet design, could be used in multi-position, multi-angle comprehensive photography.
Equipped with energy storing power supply system, so as to be installed in remote village clinics .

Product Configuration

350mm×430mm (14*17inch)/430mm×430mm(17*17inch) wired and wireless (WIFI) digital detector are optional.
Single phase 220V and three-phase 380V are both supported for power supply.
Manual and electronic systems are both available for camera control.
Motion Control and Safety
For standing plain film, auto-following of the projection field to the cross center of the chest rack can relieve physicians from the complicated procedure of manual centering adjustment.
For supine position filming, auto-integrated imaging of the whole spine are realized by auto-following of the under-bed film box to the movement of X-ray tube.
Systematic movement is all controlled by electronic system and there's safety lock when power is off.
A safe distance is always kept between X-ray tube and the bed surface during supine position filming, which can avoid any harm caused by incorrect operation and accident will never happen.
Four floating direction filming bed (6 optional directions) and 1.2-meter craniocaudal movement make it possible to take an X-ray film of a patient from chest to foot without moving his/her body.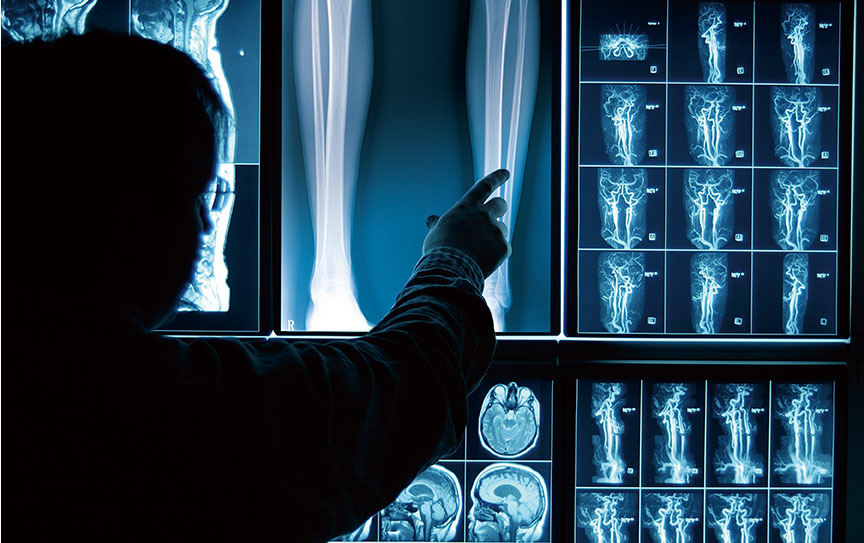 Excellent Image Chain System

Fast image processing technology (imaging in 5 seconds)
Plentiful image processing and application technology
Patients information input and retrieval management
Both PACS network print and instant print are supported
DICOM3.0 agreement is fully supported, which realizes cloud remote image diagnosis.

Value-Added Services

Upgrade of normal X-ray apparatus to digital X-ray photography system.