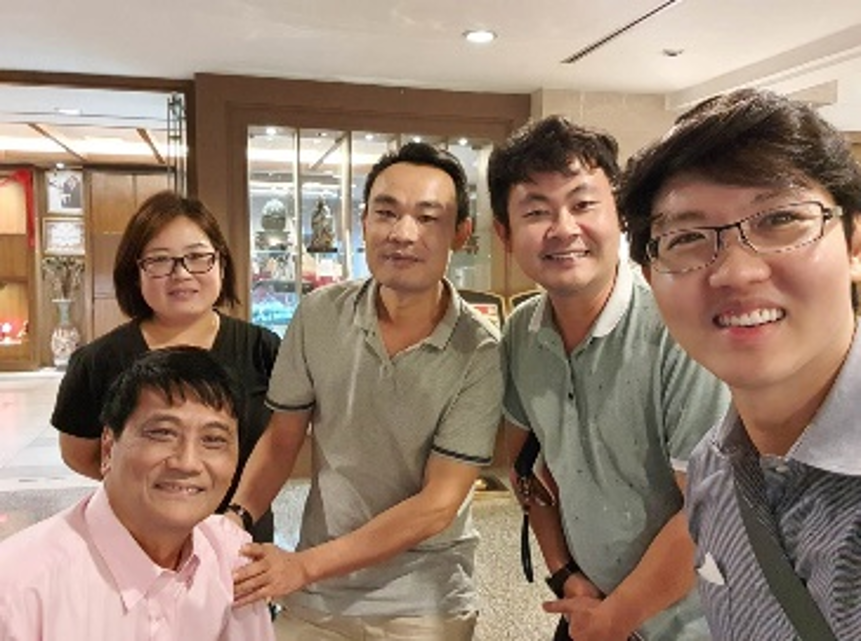 18th February, Sales Manager Mr. Du, Clinician Ms. Cao and Salesman Jacky Chen went to Bangkok, Thailand. They were going to have a meet with Mr. Yongyot, our largest partner of southeast Asia.
The main topics of the meeting are: Introduction and demonstration of the latest product, deepen international cooperation and exchange. To build a suitable sales mode of combining point and surface, fan out from point to area.
Mr. Yongyot is a Thai-Chinese who speaks fluent Chinese. He is very interested in the history of China and has many traditional virtues of Chinese nation like: diligent, modest, pragmatic, clemency. Mr. Yongyot has a wide range of contacts across Thailand, Asia even Europe.
In the afternoon of the 19th, Mr. Yongyot came to the hotel we stay, with his marketing team. We have the first formal meeting in Thailand. Jacky Chen made a general introduction in English, includes: the introduction of Runkun group, specification of products, clinical performance of products, working principle and the long-range vision through the year 2020.
Next, doctor Cao made a demonstration of our latest wireless ultrasound diagnostic system, and answered the questions about products. The Thailand side expressed great satisfaction. Mr. Du and Mr. Yongyot went deep into discussing about the details of cooperation. After two hours of communication, we had the cooperation intention. We also agreed they take a double probe machine back for the demonstration to their sales representatives, and gave the time and place for the next meeting.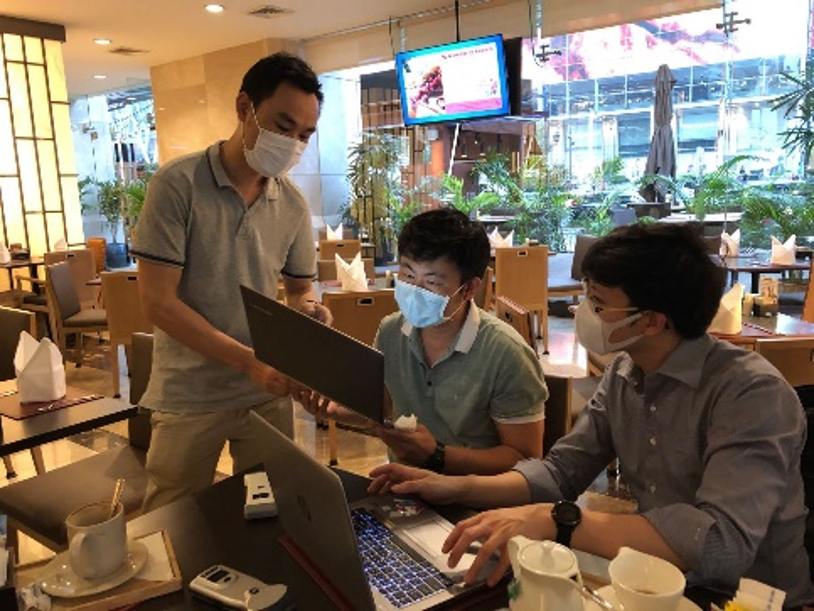 20th and 21st are the date of "Ultrasound Updates 2020: WFUMB & MUST Collaborative Course". Experts and Professors from all of the world attended this conference. Mr. Du got acquainted with the Chairmen of WFUMB through Mr. Yongyot's introduction.
In the afternoon of the 22nd Mr. Cai, who is in charge of the specific project met us again.
We accepted feedbacks and advices he brought to us from the clients, and made a united decision to formally start the project of "wireless handheld color doppler ultrasound diagnostic system marketing". Specifically included: marketing research of Thailand and neighboring countries, education and training of product operation, to update and upgrade exciting products, research and develop new products, etc.
The conference was a success. Not only show the strength of our company to the world, but also economic benefits have been made between both sides. Really hope that we can keep on striving and achieve a greater performance in the future.